For the past four years as D-Lish Design, we've had the privilege of working with a variety of small businesses, corporations, educators and hard working individuals to help meet their design and web needs. Over the past two years, we've had a unique opportunity to work with educators up close and personal and because of this, we launched EdSpire as our educational focus on delivering hand crafted design and quality online K-12 solutions to educators seeking to improve communication and enrich student learning.
Technology has always played an important role in education, but in our society today we've positioned technology as a focal point of how we live our day to day lives. Lets face it; technology in education is on the rise. From social media, to mobile apps, to websites and to lms solutions, there are a lot of pieces that play into how technology is deployed in districts and schools. The rapid and constant pace of change in technology is creating both opportunities and challenges for schools and districts. This is where EdSpire comes into play.
EdSpire was founded with the idea that quality design and web solutions for schools shouldn't cost a fortune. Many school districts have had to make tough choices on how to fund programs and aid classroom support and resources while having to face major budget cuts and deficits to state funding.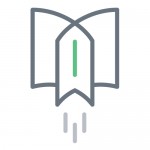 Our mission is to help educational institutions uproot their brand and solidify their technical solutions in order to improve communication and enrich student learning.
We're excited about the future and look forward to this journey and mission of empowering the modern school. Learn more about us here.